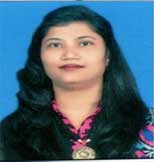 Dr. Shraddha Dandel Masih
Associate Professor, School of Computer Science & IT, DAVV, Indore
MCM(1998-2000)
A student can never forget his/ her alma mater especially when it is an institute like Shri Vaishnav Institute of Management. Being away from home, I never felt alone because the teachers, staff and classmates were so cooperative and caring. SVIM helped me to carve my life and fulfil my dream of being an educationist. Great campus infrastructure, full-fledged laboratories, quality teaching, good cafeteria and many other facilities were provided by the institute. SVIM not only provided excellent academic facilities but a platform to express, practice and showcase talent and in short to "come out of shell". Even after years of my post- graduation, I have an undying affection for the institute. I also appreciate the alumni relations maintained by the institute. I suggest students to brainstorm amongst themselves and with their faculties continuously to proceed in the direction of achieving dreams. Indeed all alumni are there to help them out whenever required. Best wishes always and thanks to my Alma mater SVIM 😊.
---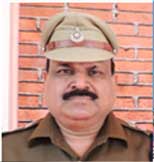 Mr. Subhash Singh
Deputy Superintendent of Police, Indore
MBA(1997-99)
I have good experience with Shri Vaishnav Institute of Management (SVIM) Indore. The college has a wonderful faculty team and they are very cooperative, gave us all possible support in terms of academics, industrial Exposure & skills development with these benchmark we can definitely achieve our extreme goal in life. It was a great time, spent in SVIM. The relation between faculty and student is very cordial, which gave me an opportunity to excel further. Apart from academic, department offers various opportunities to enjoy our college days which was attracting us towards college many of the time. SVIM provides an exceptional place as a private and close-knit environment for quality education. The infrastructure is sufficient enough to accommodate essential facilities like different labs, workshops, auditorium, and others arrangements. The college has sufficiently developed campus located in the heart of the city which makes it reachable and accessible. The faculties are very helpful and knowledgeable making the teaching quality refined. I could not have asked for a better experience than what I have at SVIM and I am so grateful for the professors, staff, and the management.
---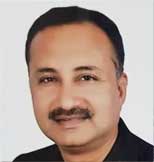 Mr. Prashant Mahant
President Taekwondo Development Association, Indore
MBA(1993-95)
The name and the fame of this Institute is not sheer luck but the result of clear focus, vision and determination. Each member of the Shri Vaishnav Institute of Management has worked diligently and the priority has been given to nurture, educate remarkable professionals. This has been achieved through capacity building in technical and soft skill, in order to make them capable of competing with peers in the corporate world. Since last 25 years this Institute is producing excellent students. This journey to excellence would continue with faster pace in approaching years with quality education in the field of management.
---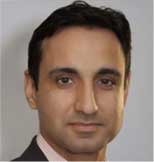 Mr. Vishal Trivedi
CLU, CHS Insurance Advisor, UK
BBA(1994-97)
It is my pleasure to the part of Shri Vaishnav Institute of Management. My College days are unforgettable and in fact those days are the most happiest & fruitful days in my life. I proudly feel that I cherished every moments of my college. Being a "SVIMian" make me feel proud. My experience in SVIM was just amazing. I got infinite love & lessons from my teachers, there teachers made me do "Work Hard" for the way to success. Miss those days of SVIM. Just want to thank to the wonderful faculty of SVIM. This institute is very close to my heart.
---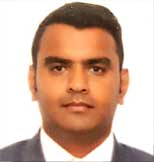 Mr. Tarun Tiwari
Sr. Correspondent, Free Press, Indore
BCA(2006-09)
I am the alumnus of Shri Vaishnav Institute of Management, passed out in 2009. I did my Bachelor of Computer Applications from the institute. Apart from academics, I learnt crucial lessons of life in SVIM which gave a new path to my career and wings me to fly. I learnt how to handle the challenges of real life in SVIM. Co-curricular activities and industry exposure had given me the knowledge of what industries are looking for and how I can prove my mettle. I am thankful to SVIM for nurturing my personal as well as professional life.