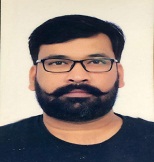 Mr. Ravi Katiyar
MCA(2010-12)
As an alumnus of this wonderful institution, I wanted to take a moment to express my deep appreciation for the education and experiences I received here. To the college, I want to say thank you for providing an environment that fostered creativity, curiosity, and growth. The institute's facilities, programs, and services were top-notch, and I always felt supported and encouraged to pursue my passions. Whether it was through internships, research opportunities, or extracurricular activities, institute provided me with countless opportunities to learn, explore, and make a difference. I thankful to the institutes' commitment to education and all the students are truly remarkable, and I feel honoured to have been a part of it.
---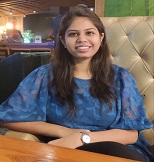 Ms. Aditi Jain
Assistant Professor, Medi-Caps University, Indore
B. Sc.(2016-19)
It makes me delighted to have been a student of such as esteemed institution where I grew, learn and moulded myself in becoming what I am. SVIM was the best place for me where diversity and academic excellence were in perfect harmony. SVIM has given me immense amount of knowledge and shown me the correct path for my future endeavour. Everyone here was so welcoming and friendly. I am forever grateful to the institute for giving me the best of everything.
---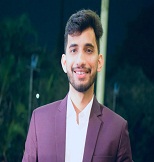 Mr. Chinmay Pandey
SAP FICO Consultant, NTT Data Global Delivery Services Pvt. Ltd.
BBA(2014-17)
Three great years of my life have I lived in SVIM, and it was a marvellous experience. It taught me so many things which are important in life after the college. Events and stage life in SVIM had a big influence on my personality. It brought enormous confidence in me, which helps me in my corporate environment daily. For example- Now working with large team, presenting, handling and hosting meetings are no longer hurdles for me. SVIM shapes you for the outer world. I am thankful to SVIM faculties for their support and guidance. Time which I spent in SVIM will always be in my heart as a precious memory.
---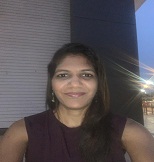 Ms. Sonali Sagar
CTO & Cofounder, Symphony Software Solutions
BCA(2000-03)
SVIM was the new beginning for me. I have done BCA from SVIM. It has built strong foundation for my career. Faculties here inspired me and made computer subjects interesting to me. I would never forget time spent in the computer Lab. That is where I started coding as a first step. Today I have my tech startup. I am thankful to SVIM and all the faculties for encouraging me and pushing me to achieve my dreams.
---
Mr. Vikas Choudhary
Founder PDA & Relationship Coach-Life Management Faculty
MBA(2017-19)
SVIM is a well established college with excellent atmosphere to build not just a good career but a better human being. One thing that changed my life big-time is SVIM's trade fair event (2016), I got my vision and aspirations to live my rest of the life on that day. Thanks SVIM and SVIM team for blessing me with your association.